39th Session of the UN Human Rights Council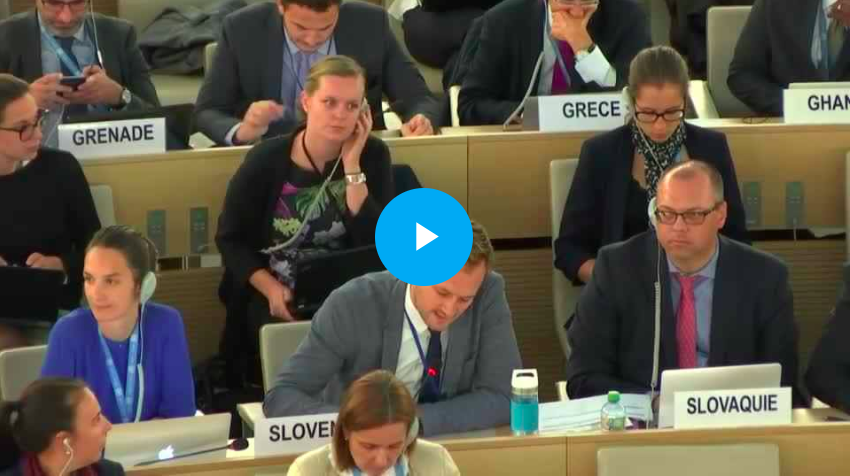 On 27 September 2018, the Human Rights Council confirmed that the fourth phase of the World Programme for Human Rights Education (2020-2024) will focus on youth, with special emphasis on education and training in equality, human rights and non-discrimination, and inclusion and respect for diversity with the aim of building inclusive and peaceful societies. It was also decided to align the fourth phase with the 2030 Agenda for Sustainable Development and specifically with target 4.7 of the Sustainable Development Goals. The Council has tasked the Office of the High Commissioner for Human Rights (OHCHR) to prepare a plan of action for the fourth phase through a consultative process, and to submit the plan of action to the Human Rights Council for its consideration at its fourty-second session. As the World Programme is an ongoing initiative structured in consecutive phases, the Council reaffirmed that states should continue the implementation of previous phases, while taking the necessary measures to implement the fourth phase.
The Power of Human Rights Education, an open web resource on human rights education was launched on 18 September 2018 at a side event to the HRC session, to commemorate the seventieth anniversary of the Universal Declaration of Human Rights and to contribute to the goals of the World Programme for Human Rights Education. The website promotes human rights education through a visual exhibition and a series of films (Path to Dignity), as well as inspirations to take action. The site was developed by HRE 2020, Soka Gakkai International, NGO Working Group on HRE and Learning, and the Platform of member states for Human Rights Education and Training, with thanks to the OHCHR. The human rights education web resource can be found at: www.power-humanrights-education.org (#POWERofHRE).
Advancing the role of national human rights institutions to monitor human rights education. The Danish Institute of Human Rights, with the support and technical expertise of the OHCHR launched an indicators framework for monitoring the implementation of human rights education at a side event to the HRC thirty-ninth session. It is expected that this framework can help clarify where more efforts are needed to secure effective implementation of human rights education. The indicators framework builds on the links between SDG Indicator 4.7.1 (that includes human rights education) and the World Programme on Human Rights Education.
Representing HRE 2020 at HRC 39, Sneh Aurora reiterated the importance of fostering attitudes and strengthening skills needed to help young people appreciate diversity and difference and to build mutual respect for human dignity and shared values. "We know, and hear once again, of the power of human rights education in developing a culture of human rights and of building a society that embraces dignity, inclusion and equality. It is the obligation of all states to provide human rights education to all, including our young people. We must remember when employing human rights education with young people, that it is not only educating young people about their human rights, but also of their responsibilities, and also importantly, building skills and inspiring them to take action, action for the protection and promotion of their human rights, and those of others. Indeed, implementation of human rights education in both formal and non-formal sectors can empower youth to build just, peaceful and resilient societies. HRE 2020 hopes the resolution on the fourth phase of the World Programme gets the resounding  support by states that it deserves. HRE 2020 is also proud to support the Power of Human Rights Education website and to have made a contribution to the development of the HRE Exhibition itself. This website now allows the Exhibition and its message on importance of human rights education to be more accessible across the world."